Young People & Children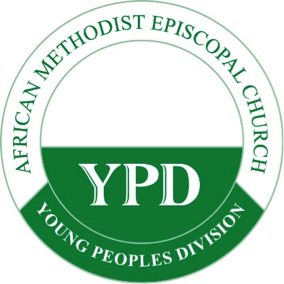 THE YOUNG PEOPLE and CHILDREN'S DIVISION (YPD) is a youth organization, established in October 1915, under the auspices to the Women's Missionary Society (WMS) of the African Methodist Episcopal Church. You will find African Methodists Episcopal Churches in the United States, Caribbean, South America, England, India, and Africa. YPD units may be found in most local churches throughout the Connection. The YPD membership is estimated at over 800,000 young men and women between the ages of 2-26.
Purpose
• To provide meaningful youth training programs in all areas of church life which will provide for full participation in the total mission of the church.
•To provide specific training in evangelism, Christian social relations, and education programs designed to increase knowledge of the AME Church history and the Scriptures.
• To provide opportunities for leadership experience.
Goals
• To organize and develop a Young People's and Children's Division wherever there is a Senior Society.
• To interest Christian Youth in discovering opportunities for witnessing in today's world, and put their Christian convictions into action in all of their daily relationships.
• To develop leadership committed to Christ and the Church.
•To enable youth to know the historical background of the AME Church and the Connectional Women's Missionary Society.
•To do our best in helping make God's Kingdom come on earth, as it is in Heaven.
Structure
The Young People's and Children's Division of the Women's Missionary Society of the AME Church shall be composed of the Connectional, Episcopal District, Conference Branch, the Area, and the Local Church.
Divisions
• The Mother Sunbeams, age level preschool to primary (2 to 6 years).
• The Allen Stars, age level primary to six grade (7 to 12 years).
•The Young People's Auxiliary (YPA), age level 13 to 17 years.
•The Adult Division, age level, 18 to 26 years. Young adults are encouraged to transfer to the Senior organizations of the Church (i.e. Missionary Society, Lay, Young Adult Network, etc.).
YPD/Missionary Benediction
In the name of the triune God
May the spirit of Christian mission
Enter every heart
This we ask in Jesus' name
Amen.
The YPD is a division of the WMS. The WMS works very closely with the YPD on projects throughout the year. These projects consist of works of mission coupled with outreach projects of the YPD that stretch from our local church to the entire Dallas area.
---
YPD President

YPD Director
TaTrelle Tillman